Theragun Wave Solo
This ultra-portable smart vibration therapy device delivers pinpointed pressure and vibration to focused areas for reduced tension and improved movement. Three powerful vibration frequencies and innovative wave texture allow its ergonomic shape to work deep into hard-to-reach areas, while our innovative QuietRoll Technology™ effectively mutes sound and reverberations. A modern take on the traditional lacrosse ball massage, Wave Solo uses vibration to dampen the pain typically felt while digging deep into muscle.
Why Wave solo ?

Low surface area pinpoints pressure for focused treatment
Innovative wave texture for max traction
QuietRoll Technology mutes reverberation
3 customizable vibration frequencies
120-minute battery life
Smart device with Bluetooth® connectivity
Wave Solo Features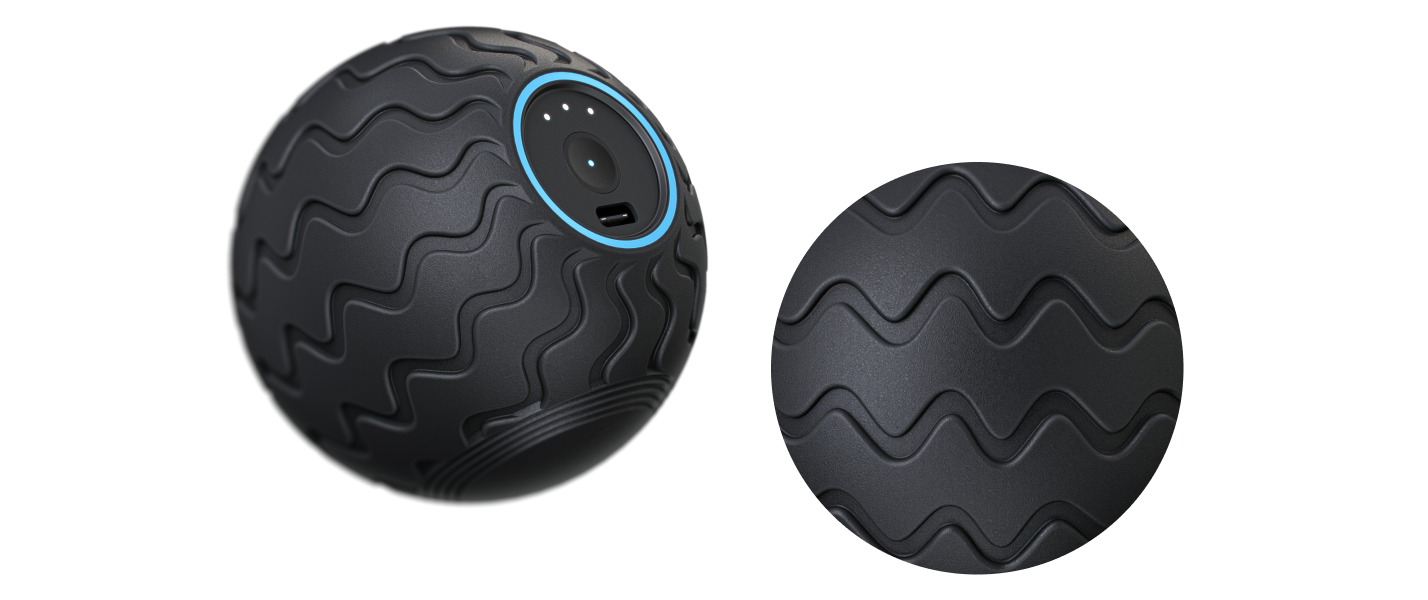 Modern take on traditional ball rollers
Because of their firmness and small targeted shape, athletes have used lacrosse balls to release soreness and tension for decades. Our engineering team built on this same concept, adding vibration to dampen the pain typically felt while digging deep into muscle.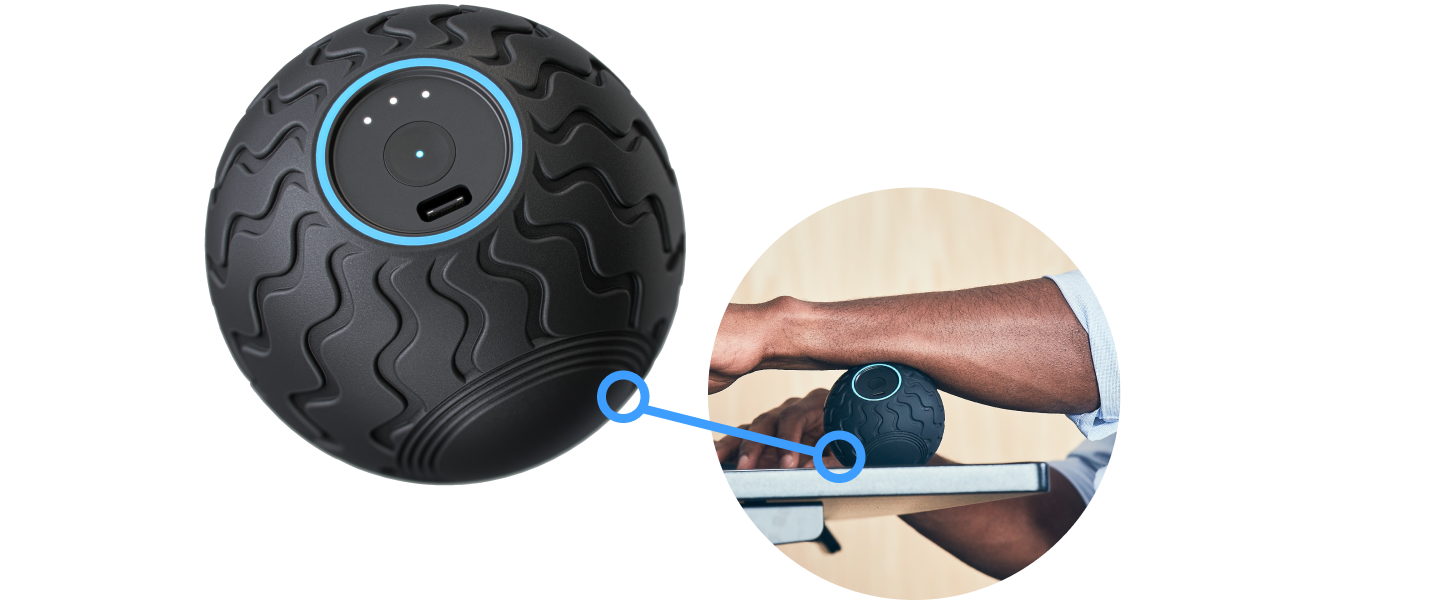 QuietRoll Technology™
Our innovative QuietRoll Technology™effectively mutes any reverberation from the device to the surrounding environment, redirecting all of that powerful vibration to your body.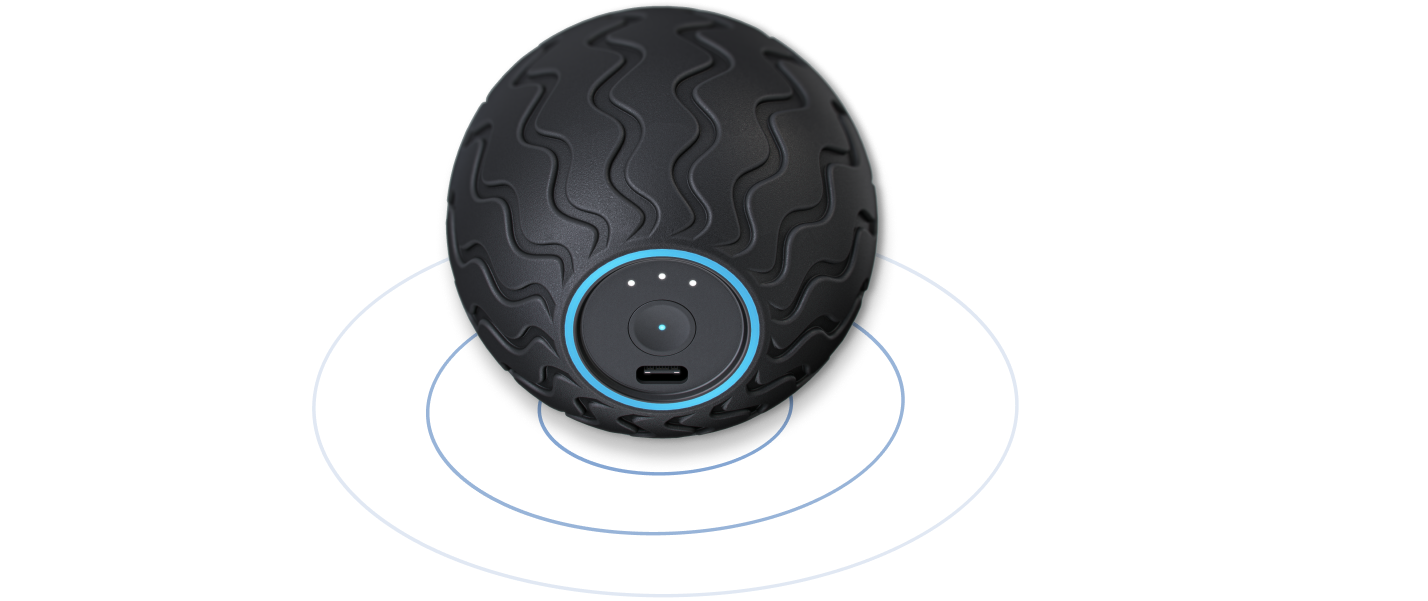 3 customized vibration settings
Featuring 3 powerful vibration frequencies, which can be adjusted to your comfort level to help release soreness, reduce tension, increase range of motion, and improve movement.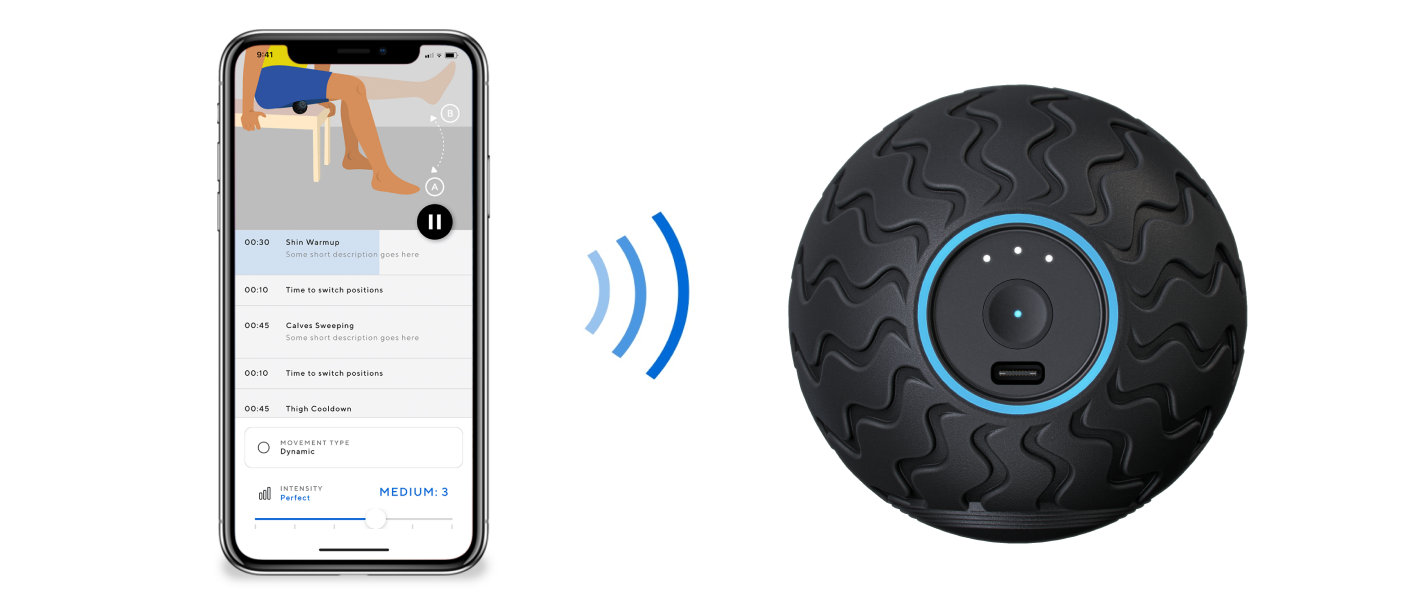 Smart connectivity
Connects to the Therabody app via Bluetooth® for total control of your rolling experience. Adjust vibration intensity and discover guided rolling recovery routines specifically tailored to your needs.
Designed to dig in. Wherever you need it.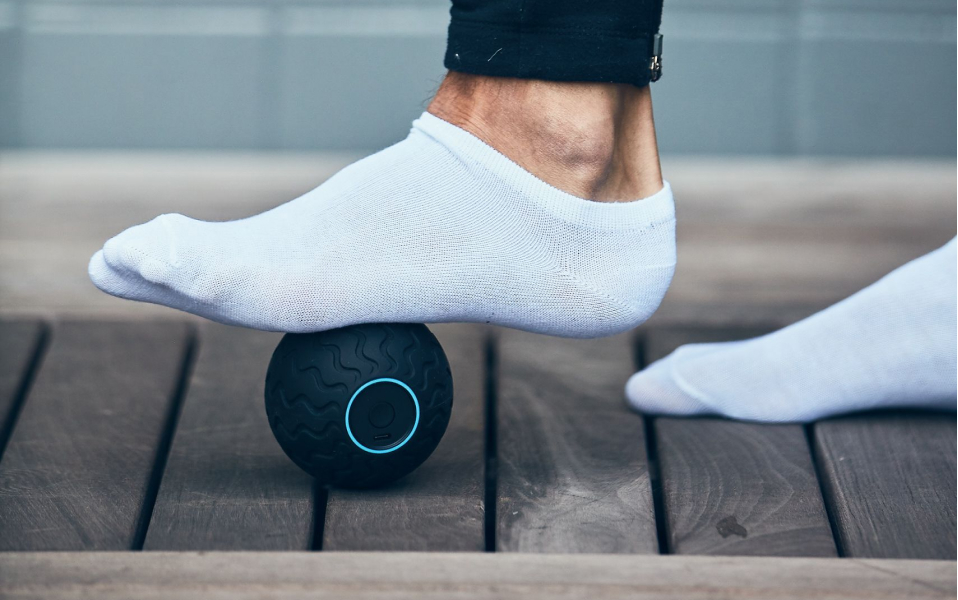 Targeted floor routine
The feet are the unsung heroes of the body, carrying a large majority of our tension throughout the day. Place your foot on the Wave Solo, pressing your bodyweight against the device—the extra pressure allows its powerful vibration frequencies to work deep and release your tension.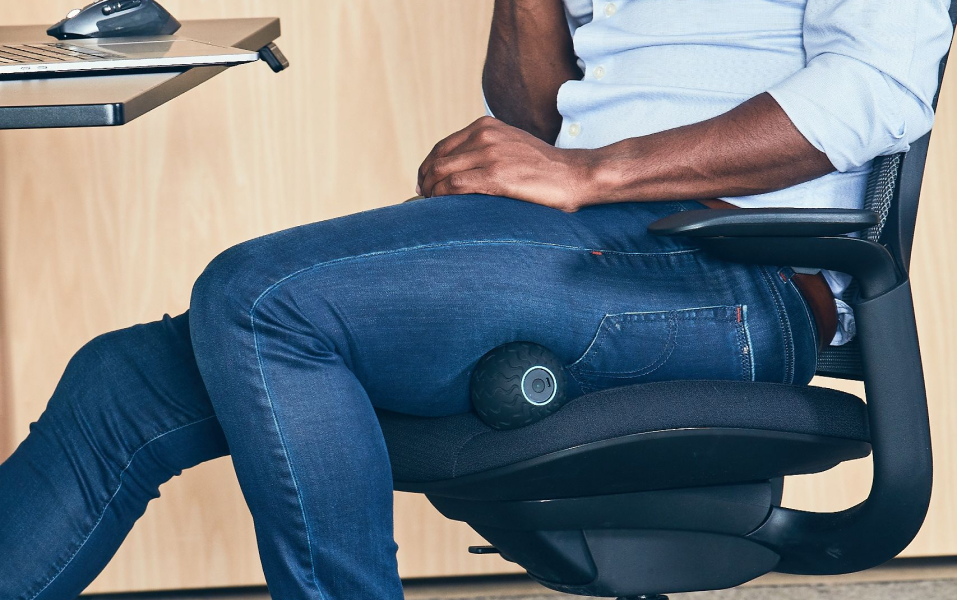 Sitting hamstring routine
Recover and work at the same time. Place Wave Solo under your hamstring while sitting to release any soreness or tension.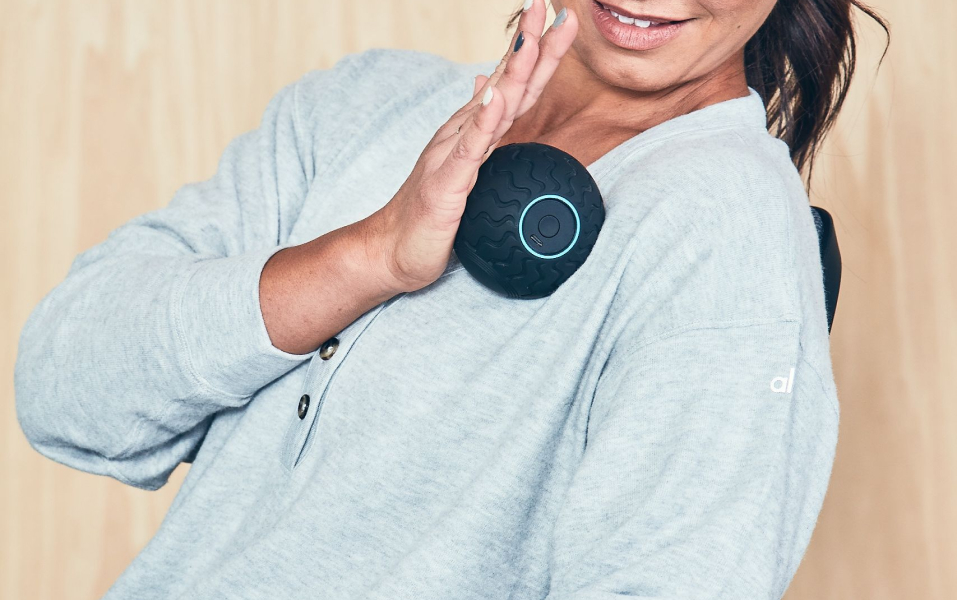 Upper body routine
Lean your chest or upper body into the Wave Solo to unlock soreness and tension you might not have known was there.
What's Included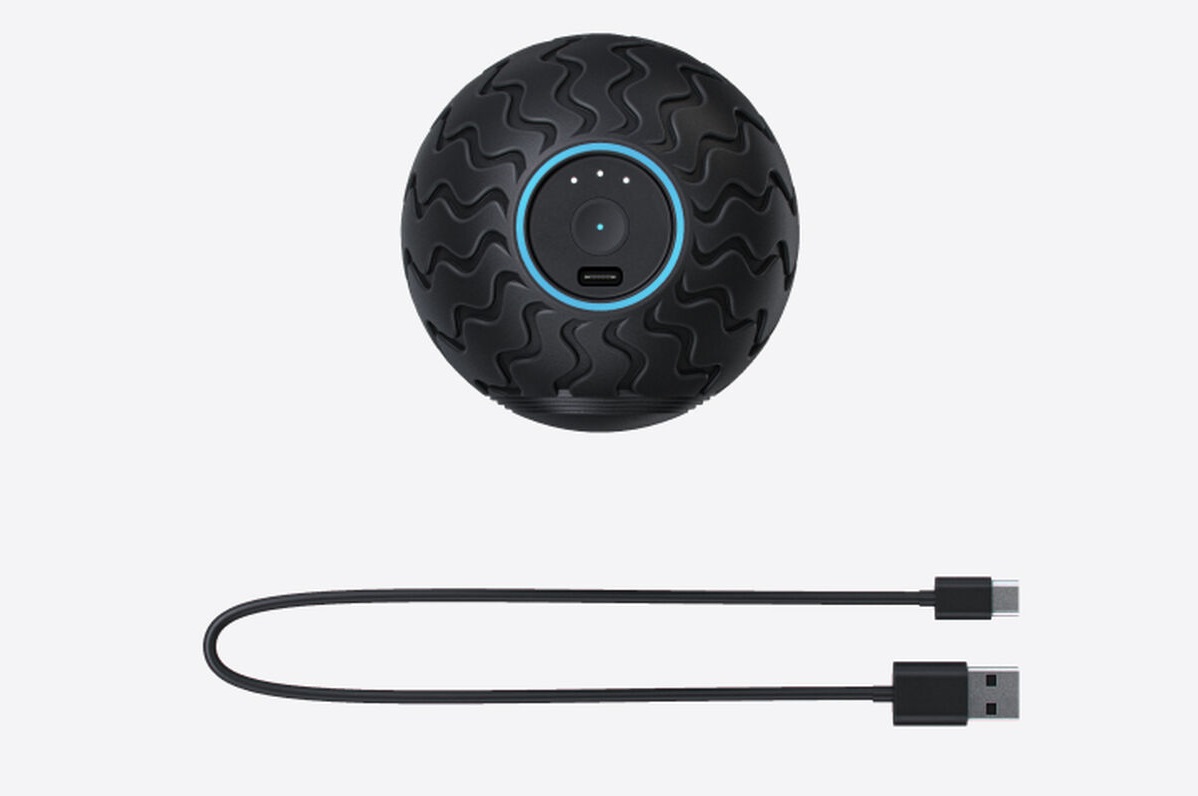 In The Box:
Protective carrying pouch