Blazepod Trainer Kit
BlazePod, The ultiate in flash reaction light training for professional sports coaches, therapists, personal trainers and at-home fitness and sports enthusiasts. Including 6 Pods to create the most challenging activities, competitions and tests for you, your family and your clients/team. BlazePo triggers your body's natural response to sensory stimulations, enabling superior, fast and coordinated movement. This kit will allow you to experience a lot of different combinations and training possibilities.
In the box:
6x Pod
Charging base
BlazePod case for 6 pods
BlazePod app
Why BlazePod?

Up to 40 meter Device-to-Pod range with auto-connection
Powerful RGB LED Lights with 8 bright color options
Durable and weather-proof for both indoors and out
Smash-proof exterior allows tap outs with your feet, heavy wall balls, boxing gloves and more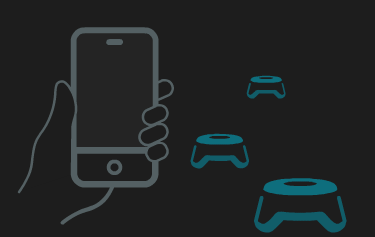 SETUP
Connect your Pods to your App. Choose your activity. Place your Pods. Get ready to challenge your instincts!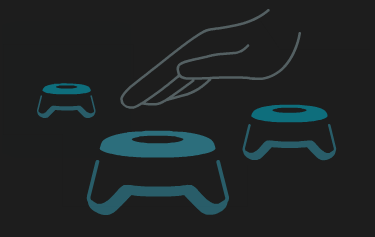 TRAIN
Push yourself by tapping out the lights with your coach or in a group. Lose yourself in the addictive rush of our Flash Reflex Training…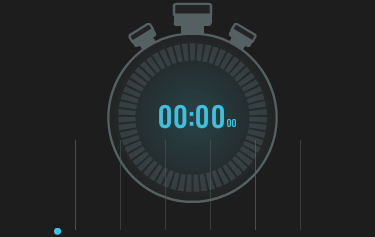 TRACK
Measure your performance millisecond by millisecond! Motivate with easy tracking. Push & improve to reach new personal records!
Why use BlazePod ?
Improve decision making skills with quicker brain processing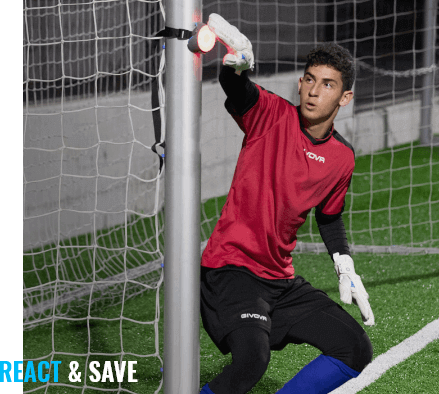 Become faster, stronger and more decisive
Fit for all sports including combat, team and individual sports.