Lemon Gym Skanste (LV)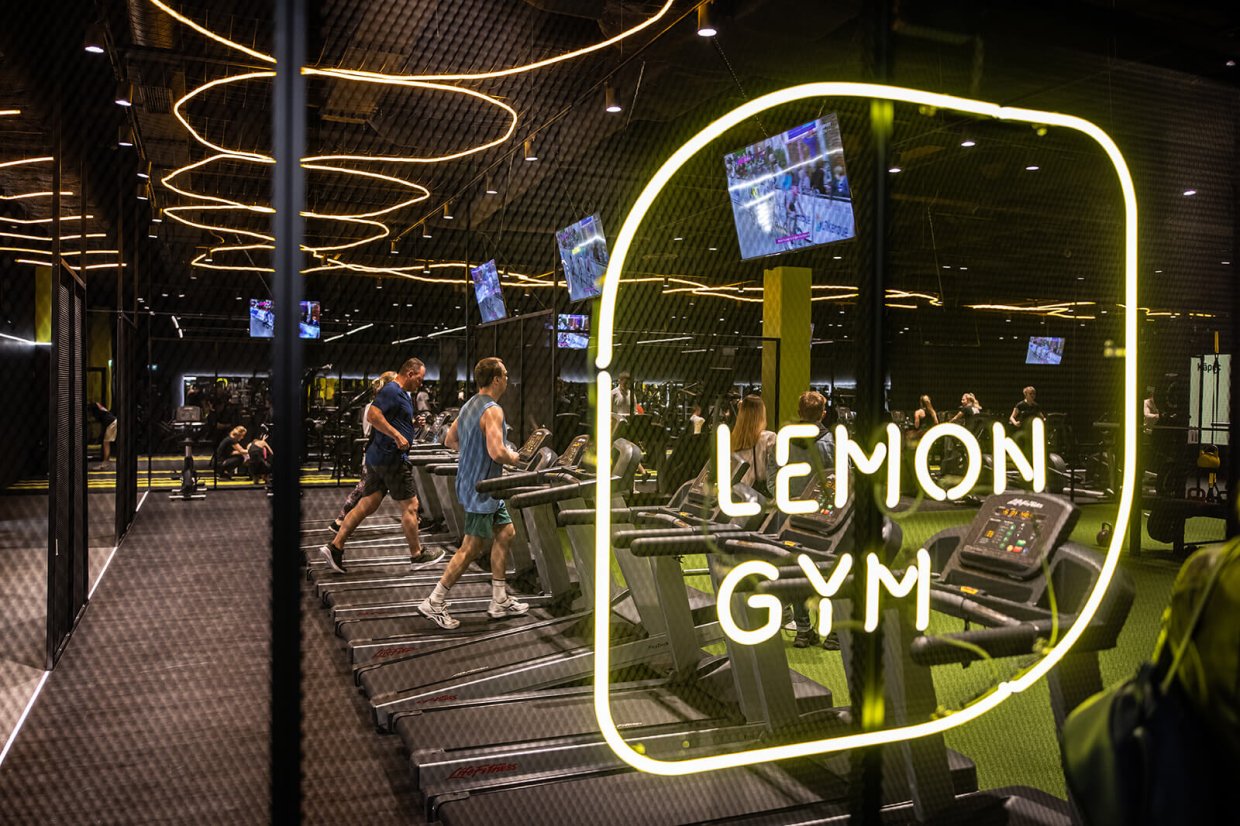 Lemon Gym Skanstes club is distinguished by a new modern design, which was developed by Lemon Gym club chain architect, Gfitness has also developed an equipment layout with highlighted training areas. This is one of the largest and most modern Lemon Gym sports clubs in the Baltics. Lighting solutions, sauna, new professional equipment, a large free weights area and a studio for group classes - all this will make your sports experience more interesting, enjoyable and will motivate you to achieve your fitness goals.

The Lemon Gym Skanste hall is spacious, with distinct zoning and its own atmosphere. Gfitness has equipped it with state-of-the-art equipment that has been tested and loved by professionals. For each training area, we found the best solution that would appeal to the club's customers and fit the club's budget:
the cardio area is equipped with Life Fitness Activate series machines;
the area of strength training is wide and diverse, Hammer Strength plate loaded strength training machines stand out, including new Hammer Strength Glute Drive units, which were installed for the first time in the Baltics, the Hammer Strength Select series is also represented, as well as Life Fitness strength training machines from Insignia and Axiom series;
a large free weights area equipped with LifeFitness Signature benches;
the functional area is formed by Eleiko CrossFit frame, Escape Fitness storage solutions, Xenios functional training equipment, Assault Fitness and Concept2 trainers;
the group class room uses equipment from Escape Fitness and Gravity.
Country: Latvia
Place: Riga, , Grostonas iela 1
Web page: https://www.lemongym.lv/skanste-3
Opening date: 05.05.2022.