Bobo Motion
The BoBo motion sensor enables real-time joint motion tracking on your smartphone or tablet. In addition, the clinician can set ROM parameters according to MD protocol or the patient's needs. Bluetooth Motion Sensor accurately measures patient ROM and compliance. Patient Monitoring - Quickly see how your patients are progressing with their therapy. Gamified Experience -Motivational experience encourages patients to reach their goals.
Range of Motion measurement
Turn your common exercises into a game
Set an exercise protocol for your patients according to his injury and condition.
Set the exercise parameters, such as ROM, Sets, Reps, and Rest.
Track your patient performance and adjust .
BoBo App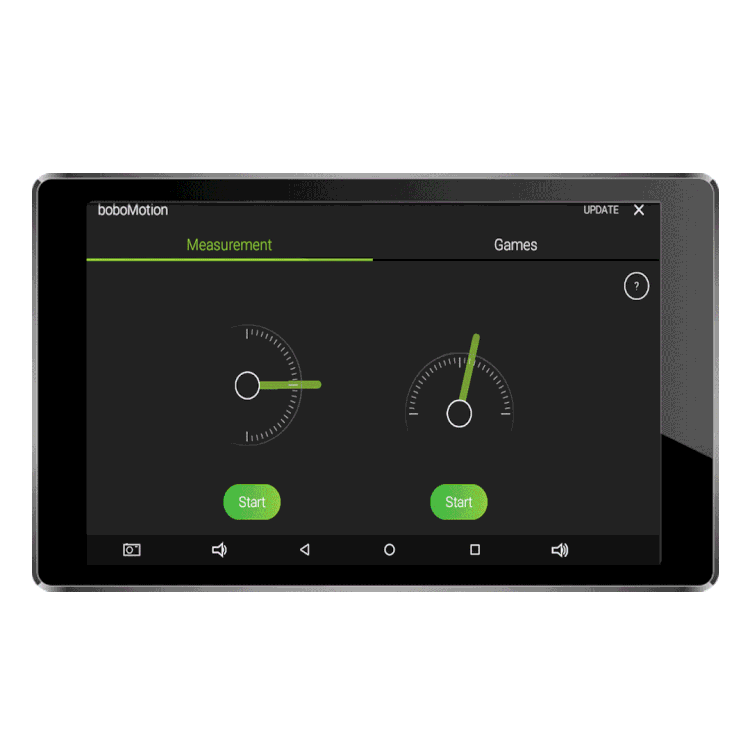 Pre-set rehabilitation protocols
In addition to free and personalized use, the app offers a database of pre-set rehabilitation protocols. Thanks to these, patients will be able to perform the various postural exercises in a simple and effective way.
Get detailed and exportable reports
During the training session, the relevant data are collected and automatically transformed into detailed reports for further clinical analyzes. You will also have the possibility to export the reports, with the related data and graphs contained in it.
Endless variety of games
Thanks to a company's patent, the bobo can control many 3rd party tilt games, such as snowboard, mazes, car races and many more - turning every training session into an exciting and fun experience.
In The Box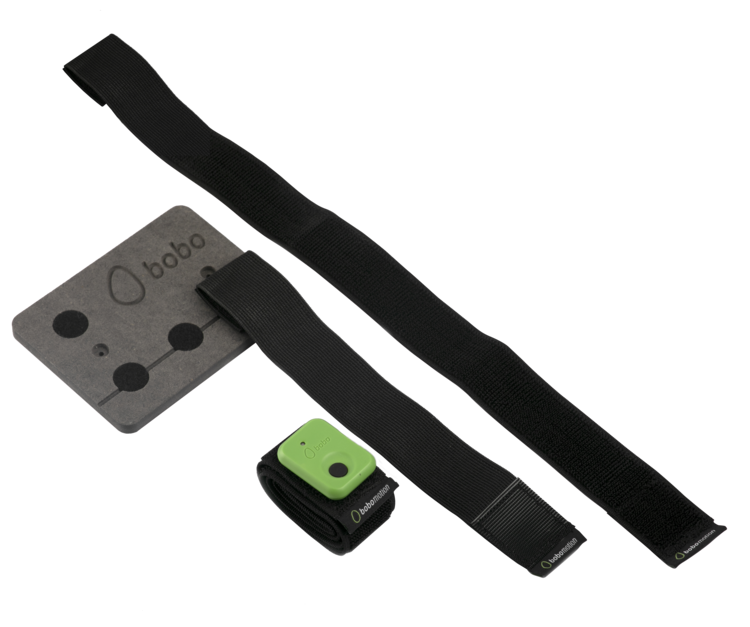 BoBo Proprietary Software.